This weekend about twenty students and I had brunch with Brooke Davis Anderson, an art curator at the LA County Museum of Art, and a Bennington alum. Her career was totally fascinating, even to me as a theater student. Her main interest has always been "Outsider Art" (a term she admits has many flaws) — basically this means that she often champions work that is marginalized by the elite Art World. One of her favorites was the surreal recluse Henry Darger, who I looked up later: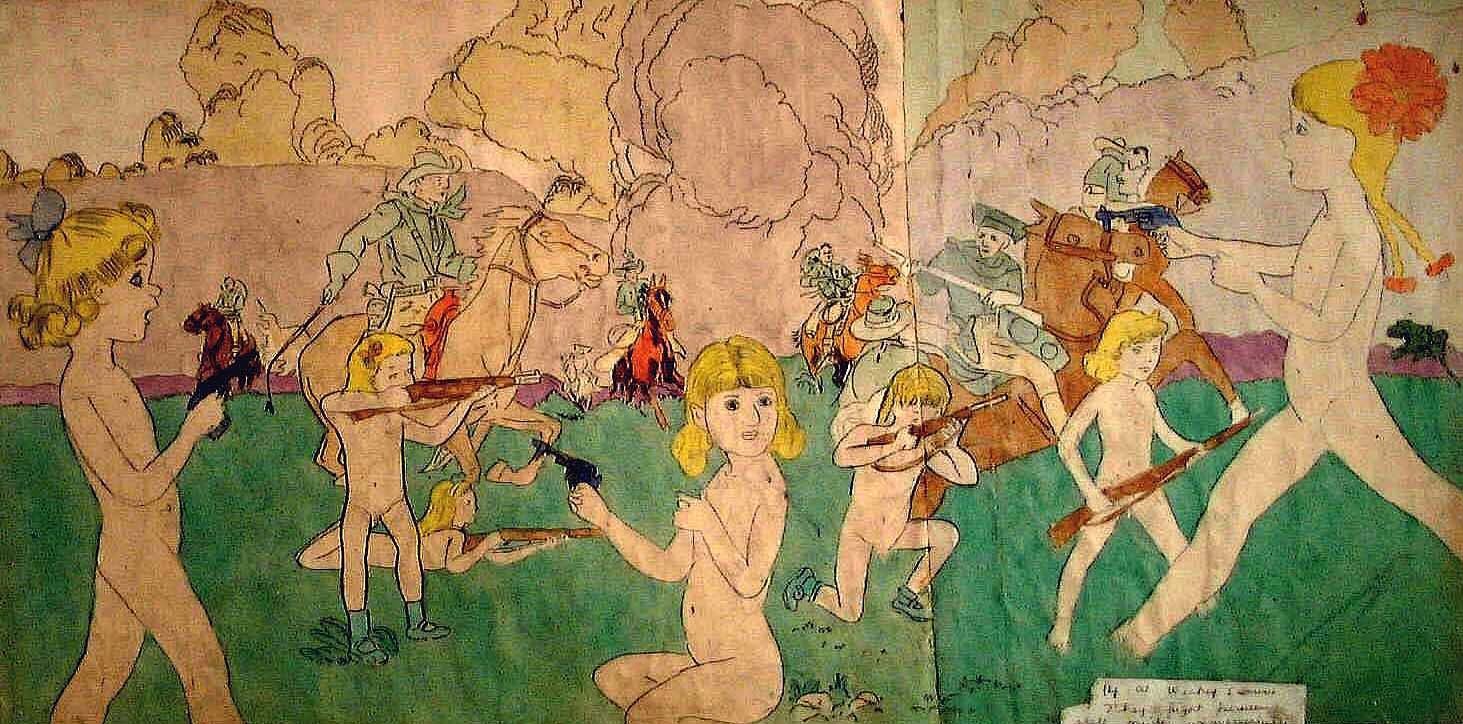 It's always inspiring to meet alums. To me they seem united in the way they pursue their passions through their unique careers. Of the ones I've met, both young and old, they're all independent, excited about their work, and so friendly. In the last few weeks I've also bumped into a fair number of recent alums, some of whom self-produced theater in New York (check out Boom Bat Gesture and Tribute Theatre Company), and some who came up to play a concert at Bennington (Trevor Wilson and JJ Beck). All of them continue to inspire me, and make me feel excited to get out and collaborate with them in the post-college world!
My favorite Bennington Alum, however, is undeniably Olga Pataki, Class of 2002.
-Ezra '13